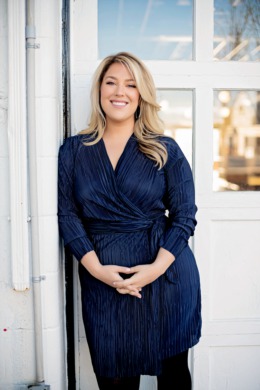 Carley Vincent is a Louisville native with a deep love for the eccentricity and culture of the city.  She has lived in multiple neighborhoods throughout Louisville and loves the unique traits each one has to offer.  With a deep passion for service and style she has a natural talent for helping clients discover their perfect house. 
After owning and running a successful salon and wedding styling business for five years, Carley has learned how to walk hand in hand with clients to ensure that their expectations are met and exceeded. With her background in business and service, Real Estate was a natural fit for the next chapter in her career. As a wine lover and food enthusiast she can locate the ideal neighborhood for any taste or palate! Whether you're searching for a quiet retreat or a bustling city lifestyle, Carley can pinpoint the exact location to meet your needs. She has a true passion for the growth of the city and loves helping transplants locate a neighborhood that makes them feel right at home.
Her warmth and humor bring a sense of ease to the home buying and selling process, ensuring that her clients understand they have more than an agent, they have a friend.