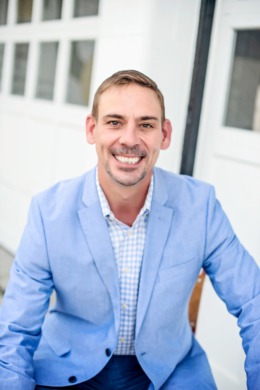 Jeremy Hughes moved to Louisville, KY in 1996 and has planted deep roots here
ever since. He has spent much of his time getting to know his city through charity
work, attending community events, and volunteering for over ten years coaching
youth sports in the Lyndon and St. Matthews areas. He graduated from Indiana
University with a bachelor's degree in Political Science. Jeremy pursues every
endeavor with high-energy, thoughtfulness, and enthusiasm.
Jeremy joined the White Picket Team. after a long and successful career in legal sales at a local prestigious law firm. His role consisted of maintaining long-lasting
relationships between clients and the firm. Jeremy procured each client himself by providing exceptional customer service, effective communication skills, and keen attention to detail. He was recognized as the top producer on a regular basis and had a proven track record of over 15 years in the legal field.
Jeremy now lives in the heart of St. Matthews and is enjoying the exciting
developments he sees every day in his community. Louisville has so much to offer and he can't wait to assist you in the buying and selling of your home!