Shelby Zirnheld
Marketing Coordinator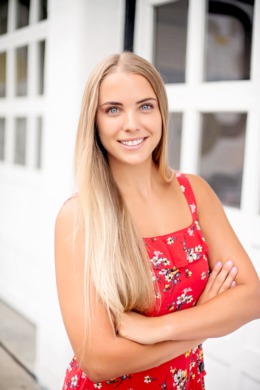 Shelby is a born and raised Louisvillian, and her love for this city is as strong as her roots. Having grown up in Jeffersontown, Shelby wanted to explore other parts of Louisville upon reaching adulthood, which led her moving to the historic St. Mathews area where she resides today. Growing up, her mother always held her real estate license which gave Shelby a first-hand view of the opportunities available within this industry. She ultimately went on to study marketing at the University of Louisville and graduated in the Fall of 2019, but unsure of what her next step was.
She began her career working as a recruiter at a staffing firm right after she graduated. After half a year, Shelby came to the realization that she wanted to fulfill her passion for helping others and put her marketing abilities at the forefront of that. Turning to real estate, she began reaching out to individuals she knew in the field and got in touch with Kyle Elmore, White Picket's principal broker, and quickly realized that White Picket was the brokerage for her.
With a big career change, Shelby had a lot to think about when it came to starting this next chapter of her life. She accepted a role assisting with the marketing efforts of the brokerage and became the official Marketing Coordinator while studying for her real estate license. While working with Shelby, you can expect her to be detail-oriented and to always keep your best interest in mind. Her passion for helping others will shine through while helping you in the process of buying or selling your home!